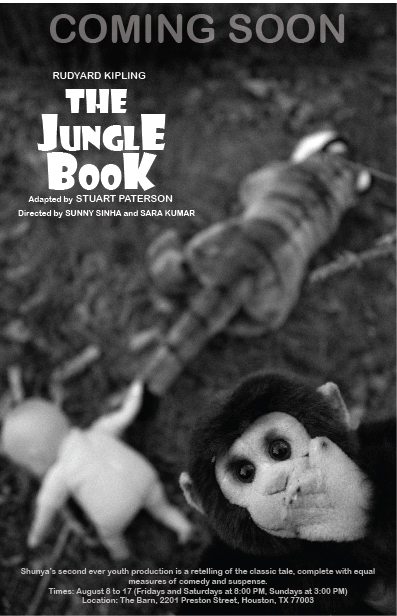 Co-Director Sunny Sinha on Fox 26 News!
---
The Jungle Book, adapted by Stuart Paterson, directed by Sunny Sinha and Sara Kumar
Shunya presents its second ever youth production, a retelling of the classic tale which provides an equal measure of comedy and suspense. Complete with song and dance routines, flatulent monkeys, bumbling bears, sinister jackals, and a boy named Mowgli, this production is sure to fright and delight both children and adults.
Times: August 8, 2014 – August 17, 2014; Friday & Saturday at 8pm; Sunday at 3pm
Location: The Barn, 2201 Preston Street, Houston, TX 77003

Thanks to our supporters!